Looking for a Taxi in Worcester?
Welcome to our premier taxi service in Worcester, where convenience and reliability meet to provide you with the best transportation experience. Whether you need a taxi in Worcester City or an airport transfer, our professional drivers and modern fleet of vehicles are here to cater to your needs.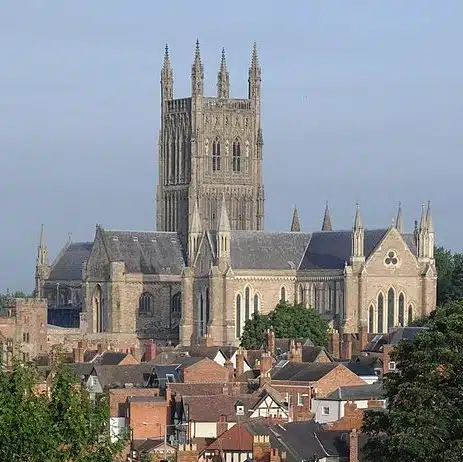 At Cabzone, our Worcester taxi service works diligently to provide each and every customer with safe and dependable transport. Whether you need transport to the airport, a business meeting, or a night out on the town, our expert and courteous drivers will ensure that you arrive on time and without incident. Here is a brief outline of the numerous factors why you should utilise our Worcester taxi service:
Automobiles that are both Comfortable and Well-maintained:
Because our fleet of vehicles is routinely inspected and maintained, you can rest assured that if you choose to travel with us, you will have a pleasant and enjoyable experience.
Drivers who are Knowledgeable and Courteous:
Our Worcester drivers are professionals with extensive training and experience. They are also very knowledgeable about the region's geography. We can therefore guarantee that you will arrive at your destination on time and without incident.
Simple Methods for Making Reservations:
We make it simple for you to book your travel by providing multiple booking options, including online booking, booking over the phone, and booking via our mobile app.
An Affordable Price:
Our prices for Worcester taxi services are significantly lower than those of our competitors, so you can rest assured that you will receive excellent value for your money. In addition, our Worcester taxi service is available around-the-clock, so you can request a mode of transport at any hour of the day or night.
Book Your Worcester Taxi Today
Save time searching for reliable transportation options. Book your Worcester taxi with us today and experience the difference between a professional and reliable taxi service. Our commitment to customer satisfaction, punctuality, and affordable pricing sets us apart from the rest. Let us take care of your transportation needs in Worcester, so you can sit back, relax, and enjoy the journey.





Want to see which trip options are available?


Taxi in Worcester - Your Reliable Transportation Solution
When it comes to getting around Worcester, our taxi service is your trusted choice. We understand the importance of punctuality and reliable transportation, which is why our experienced drivers are committed to getting you to your destination on time. Whether you're heading to a business meeting, a night out, or exploring the city's attractions, our Worcester taxi service has you covered.
Worcester Airport Taxi - Seamless Airport Transfers
If you're traveling to or from Worcester and need reliable airport transportation, our Worcester airport taxi service is a perfect choice. We provide efficient and comfortable transfers to all major airports, including Birmingham Airport, Bristol Airport, and London Heathrow Airport. Our drivers monitor flight schedules to ensure that your pickup and drop-off times are adjusted accordingly, so you can travel stress-free.
Worcester Taxi App - Convenience at Your Fingertips
For ultimate convenience, download our Worcester taxi app, available for both iOS and Android devices. Our user-friendly app allows you to book your taxi, track your driver's location, and even make secure payments, all from the comfort of your smartphone. With our Worcester taxi app, you have transportation at your fingertips.
Worcester Private Hire Taxi - Personalized Service
For those seeking a more private and personalized transportation experience, our Worcester private hire taxi service is the ideal choice. Whether you're attending a special event, require executive transportation, or simply prefer a more exclusive ride, our private hire service offers you privacy, comfort, and luxury.
Worcester Taxi Book Online - Easy and Convenient
Booking a taxi in Worcester has never been easier with our user-friendly online booking system. Simply visit our website, enter your pickup and drop-off locations, choose the date and time, and you're all set. With just a few clicks, you can secure your taxi reservation, giving you peace of mind knowing that your transportation needs are taken care of.
Worcester Taxi Service - Professional and Courteous Drivers
At our Worcester taxi service, we take pride in our team of professional and courteous drivers. They have extensive knowledge of Worcester and its surrounding areas, ensuring that you reach your destination efficiently. Our drivers are not only skilled in driving, but they also prioritize customer service, ensuring that your journey is pleasant and enjoyable.
Experience Worcester with our Taxi Service
Explore the historic city of Worcester, visit its iconic landmarks, and indulge in its vibrant culture without worrying about transportation. At Cabzone, our Worcester taxi service allows you to navigate the city with ease and convenience. Whether you're a local resident or a visitor, we're here to make your Worcester experience memorable and enjoyable. Trust our Worcester taxi service for all your transportation needs. Book online, use our convenient app or give us a call to secure your taxi today. Travel with confidence, knowing that you're in the hands of professionals who prioritize your comfort and satisfaction. We look forward to serving you and providing you with a seamless and enjoyable taxi experience in Worcester.

Download Cabzone app to access all features
© Cabzone Ltd, 2023 All Rights Reserved.